What is adhesive vinyl used for?
The short answer? A lot.
Adhesive vinyl is used for everything from customer signage like small decals, wall murals and vehicle graphics, to specialty products like sidewalk graphics and window lettering.
While adhesive vinyl can be used on many surfaces, it's critical that you find the right adhesive for your application, otherwise your vinyl won't stick properly.
Removable material may stick permanently to a porous surface, while a low-energy plastic such as polypropylene may require a permanent high-tack adhesive which will still peel away cleanly.
Adhesive types
There are many kinds of adhesives to choose from depending on the application. Here are a few of the different types of adhesives we offer and when to use them:
Cling Adhesive
Cling adhesives are by far the most common kind of applied graphics. You've most likely seen cling adhesive graphics in retail stores, coffee shops and elementary schools.
Cling adhesives stick to smooth surfaces like windows, are easy to apply and leaves no residue when removed.
Some advantages of cling graphics is that they are repositionable and easily removable. The disadvantages to cling is the static dissipates over time, and in some conditions may not work at all (low temperatures, for example).
Removable Adhesives
Removable adhesives can be removed after a reasonable time with little-to-no adhesive residue.
Some more aggressive removable adhesives may need heating with a heat gun or hair dryer to come off cleanly.
Note that removable adhesive will set over time and can become almost permanent.
Permanent and Air-Release Adhesives
Permanent: No big secret here, permanent adhesives are designed to stay put. If you're using permanent adhesive, be sure you really like your graphic!
Air release: Unlike flat, air-tight adhesives, air release adhesive is designed specifically so that air can escape during the installation process, preventing bubbles and other common applications problems. All vehicle graphic vinyls use an air release of some kind.
Vinyl types
There are 2 main types of vinyl: Calendered Vinyl and Cast Vinyl
Calendared Vinyl
To make calendared vinyl, ingredients are mixed, then kneaded together with a heated steel roller into a thin sheet in a process called "calendering" – hence the name.
Calendared vinyl is commonly used for general purpose decals, window, wall and floor graphics.
Advantages of calendared vinyl:
Less expensive than other adhesives
Easy to handle
Excellent performance on flat, simple and moderate curves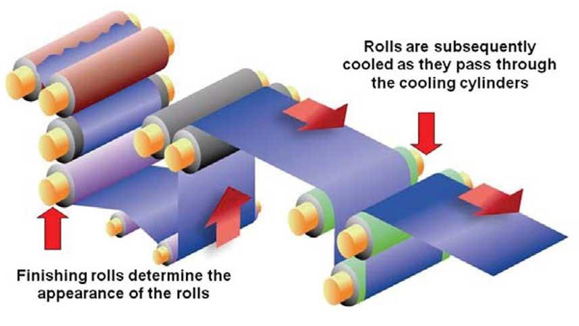 Cast Vinyl
Cast vinyl is made much like a cake. Ingredients are mixed, placed into a moving "casting sheet" and then moved through a number of ovens to evaporate the solvents, leaving behind a film. The remaining film is wound up and coated with an adhesive.
Cast vinyl film is very thin, allowing it to conform to irregular surfaces. This makes it a perfect (though more expensive) option for vehicle graphics, concrete and textured surfaces.
Advantages of cast vinyl:
More durable than other vinyl films, and can be made very thin, making it more malleable and easy to conform
Maintain color better than other vinyl films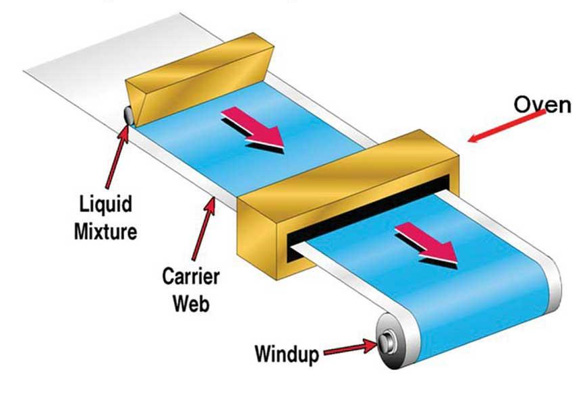 Need help deciding which type of adhesive vinyl is right for you?
Call us anytime to talk adhesives and ask for James.